Parking
Ample parking is available with approximately 1,125 parking spaces on site, with 750 of those in an underground public parking deck.
Parking Deck
Parking in the underground deck is free for the first 2 hours.
There is a charge for additional hours:
2-3 Hours ............... $4 3-4 Hours ............... $6 4-5 Hours ............... $8 5-8 Hours ............... $10 8-24 Hours ............... $18 Lost Ticket ............... $24
Payment is by credit card only.
Surface Parking
There is also free 2 hour parking in our surface street spaces, however, longer stays are not permitted and the 2 hour limit is enforced by our parking attendants.
Event Parking
Parking rates for special events are as follows (unless otherwise published):
Valet Parking - $15 Underground Parking Deck - $10 South Lot (uncovered lot on the south side of Mt Vernon Hwy) - $10 Sandy Springs United Methodist Church Activities Center (map) - this lot is only open during high-volume events - $5
Locating the Underground Parking Deck
From Roswell Road, turn west onto Mount Vernon Highway and take an immediate right on to Galambos Way. The east parking garage entrance/exit will be on your right. There is an alternative entrance/exit on the west side of the garage located under the southern Aston apartment building on Galambos Way.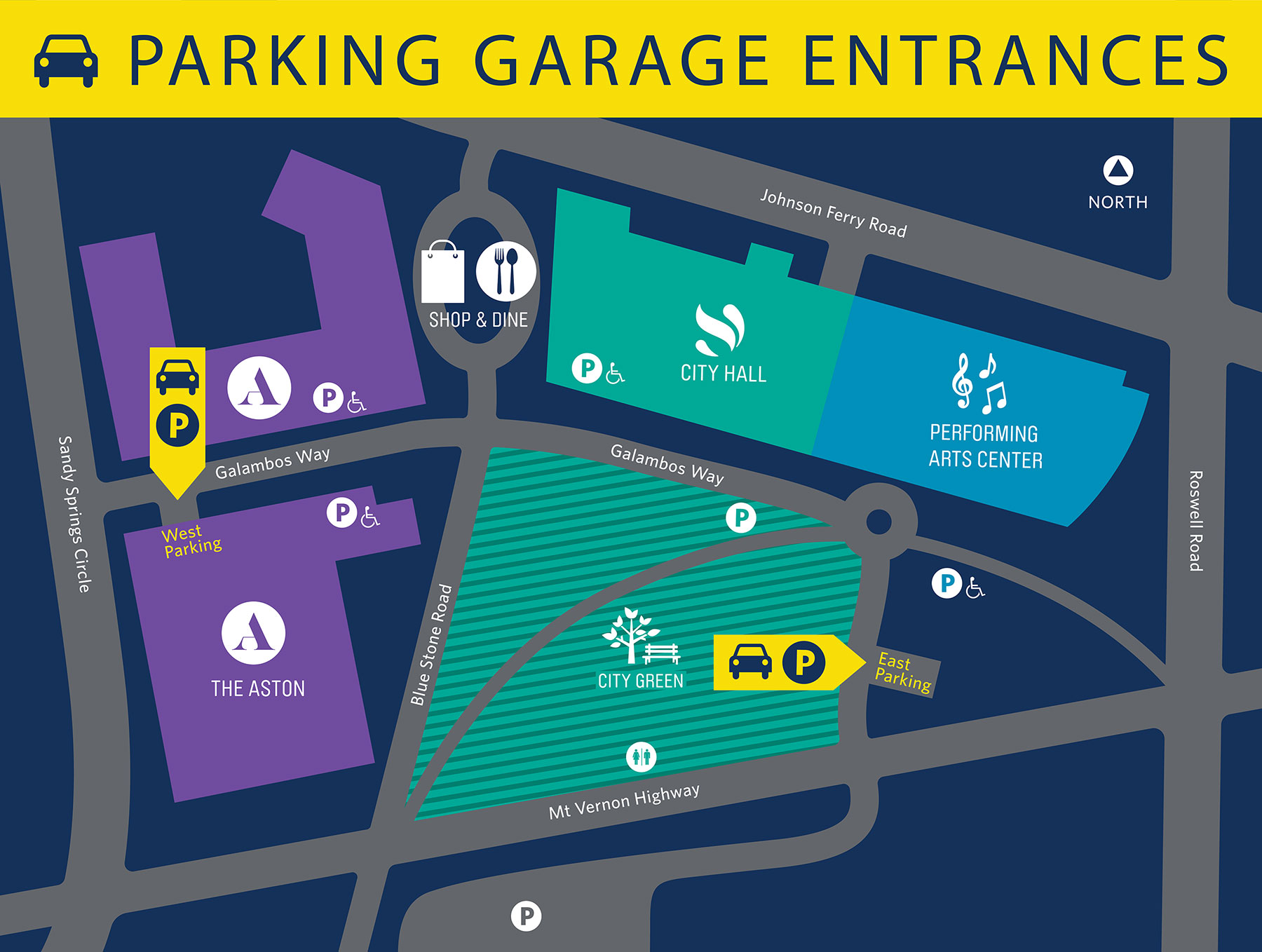 Open Larger Image of Parking Garage Entrances